Laminate flooring-trend oak gray V3126-S V-groove-Made in Germany
Code:
347
Related products
Product detailed description
Laminate flooring-trend oak gray V3126-S V-groove-Made in Germany
Trend Oak laminate flooring is intended for everyone who wants to lighten and cosset their home. It combines a soft and minimalist look with an easy way to install.
- Ecological cleaning
- Impact resistant
- Class E1
- Easy maintenance and cleaning
- Heat resistant
- Stable color
- Compatible with underfloor heating
- Scratch resistant
- UV resistant
Additional parameters
Category

:

Quality laminate floor
Warranty

:

20 years
Weight

:

7.6 kg
Collection

:

Advanced

?

Colour range

:

bright

?

Dimensions

:

1380 x 193 mm
Material

:

HDF

?

Montage

:

Simple CLICK System

?

resistance class

:

AC4

?

Thickness

:

8 mm

?

Usage

:

Apartment / living room, kitchen, bedroom, hallway.

?

bevelled Edges

:

Yes - V-groove
Warranty

:

2 years

The Magic Floors brand has a wide portfolio of products, including vinyl and laminate floors, as well as accessories needed for installation. They are based in Antwerp, Belgium, but have offices in various cities throughout Europe.
They specialize in the wholesale and worldwide distribution of various quality floors and accessories. The offer includes laminate floors, moldings, vinyl floors and accessories needed for assembly and installation.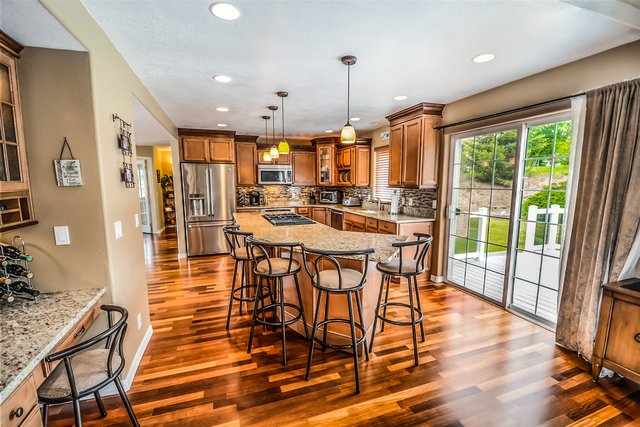 The combination of great price, availability and attractive design makes them one of the top companies on the market. The products are constantly adapting to reflect current trends in interior design.
Magic Floors product portfolio
In the offer you will find modern designs, rustic style, elegant designs, but also natural classics. You can also choose from the tools that you are guaranteed to use when installing the floor.
You can adjust the floor moldings to suit the shade of the floor. You can also choose white, which is universal and fits any type of floor. No floor can do without a underlay, which serves as insulation and slightly evens out the surface.